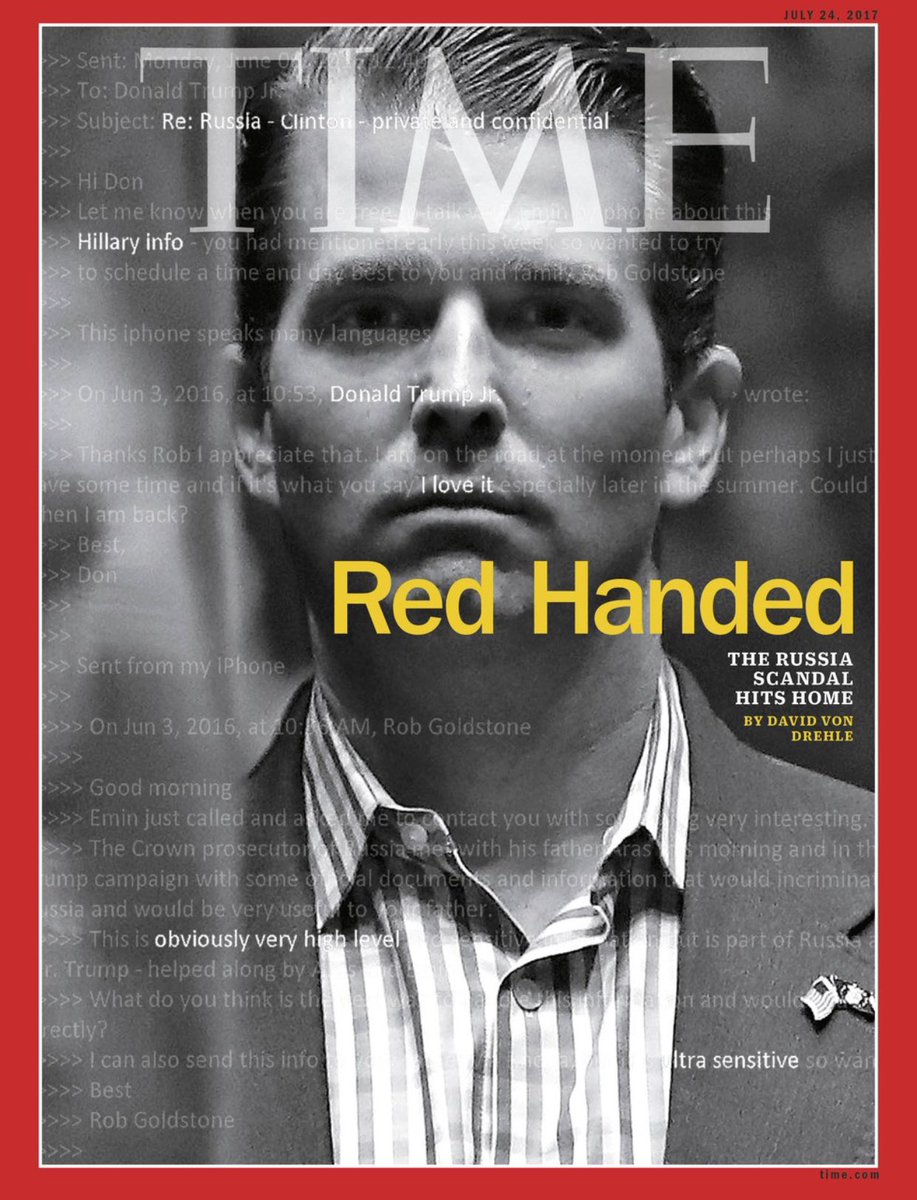 "How bad is it?" asks David Von Drehle in Time magazine, the new issue with Donald Trump Jr. on the cover. Maybe Trump Sr. will put this cover on the walls of his golf course clubhouses.
Donny Junior's Russian meeting is certainly a front page story, and as more information emerges, it just gets worse. Possible federal election law violation, conspiracy,  and obstruction of justice. That means full employment for Washington's lawyers for the foreseeable future.
More:
"How Donald Trump Jr.'s Emails Have Cranked Up the Heat on His Family," David Von Drehle, TIME
______________
Short link: http://wp.me/p6sb6-qb7
Comments are welcome if they are on-topic, substantive, concise, and not boring or obscene. Comments may be edited for clarity and length.
Add to: Facebook | Digg | Del.icio.us | Stumbleupon | Reddit | Blinklist | Twitter | Technorati | Yahoo Buzz | Newsvine
Tags: 2016 election, Donald Trump Jr., emails, politics, Russia, Time magazine